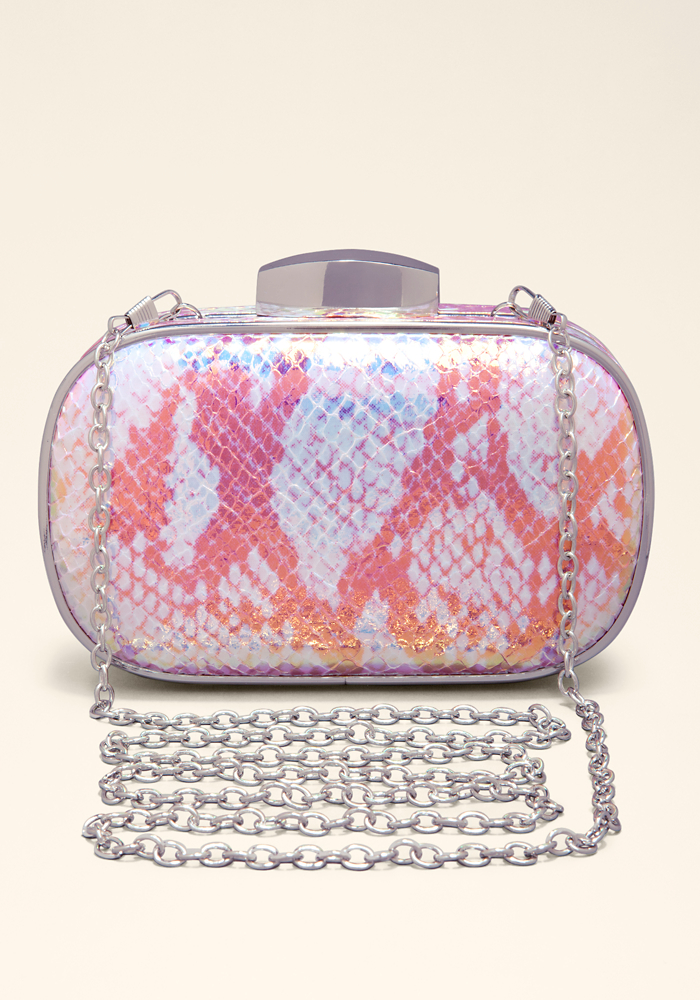 Iridescent Minaudiere
---
The perfect iridescent clutch for the fashion-ready damsel in distress. Kaleidoscopic colors drown this purse in a colorful explosion! Stay sexy as you dance with this ultra sleek and modern minaudiere. Just add our Hologram Bauble Necklace for a complete look.
Iridescent Minaudiere
1
1
Cute rainbow clutch
I didnt purchase this clutch yet but with my bebe rewards points I think I will put them towards money off this clutch.It looks really cute and I love color so the fact its in a rainbow hologram pattern makes it great for me.I have a lot of dresses so I will probably pair it with one of them but the color pattern itself pretty much means it goes with anything.I also love the hologram rainbow sandals / heels they would go cute with this too if you wanna make it matching.
December 15, 2013