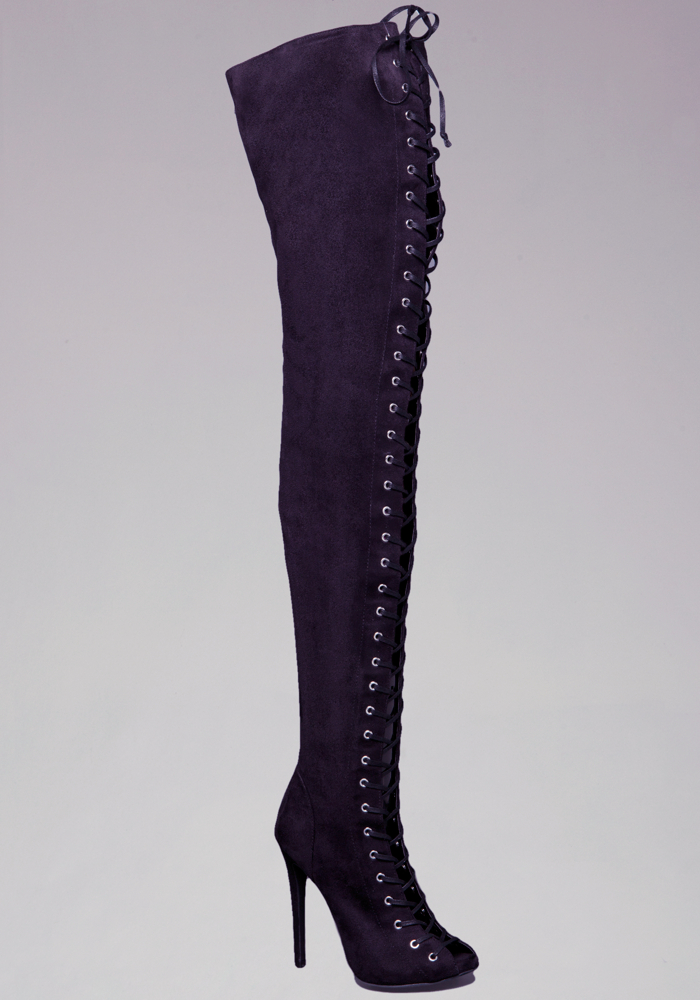 Taryn Lace Up Thigh High Boots
4
4
Length
cute shoe..but I'm 5'0 feet tall and the boot went all the way up my leg so I had to return the boots. I wear a size 6. I would suggest they shorten the lengths or offer a length for short people
December 31, 2013
Secy Boots!
These boots are a must have. I'm 5'3 and these are truly "thigh high" on me. The lace detail allows for adjustments, which I like. The beige color is very unique. Can't wait to wear these with a pair of shorts or a mini skirt!
October 16, 2013
Love the boots but wish.....
I put 3 stars because of the heel height & too much lace to handle, otherwise the shoe style i.e. thigh high is PERFECT!!! Please please please bebe we need a really thigh high boot (as high as this one minus the lace up detail) but same height WITHOUT heels. It becomes sooooooo much more comfortable to wear it. Also, please bring them out in black & beige color same as this one... This heel is a little too much for all day at work and also a boot without lace detail but with a metal clasp at the bottom on the flat heel will be perfect for work!!
October 8, 2013
wow nice!!!!!!
love the boots so nice!!!!!!!but i love more the beige color i have so many boots in black need diferent colors ..please bebe the beige one !!!!!asap...
September 21, 2013