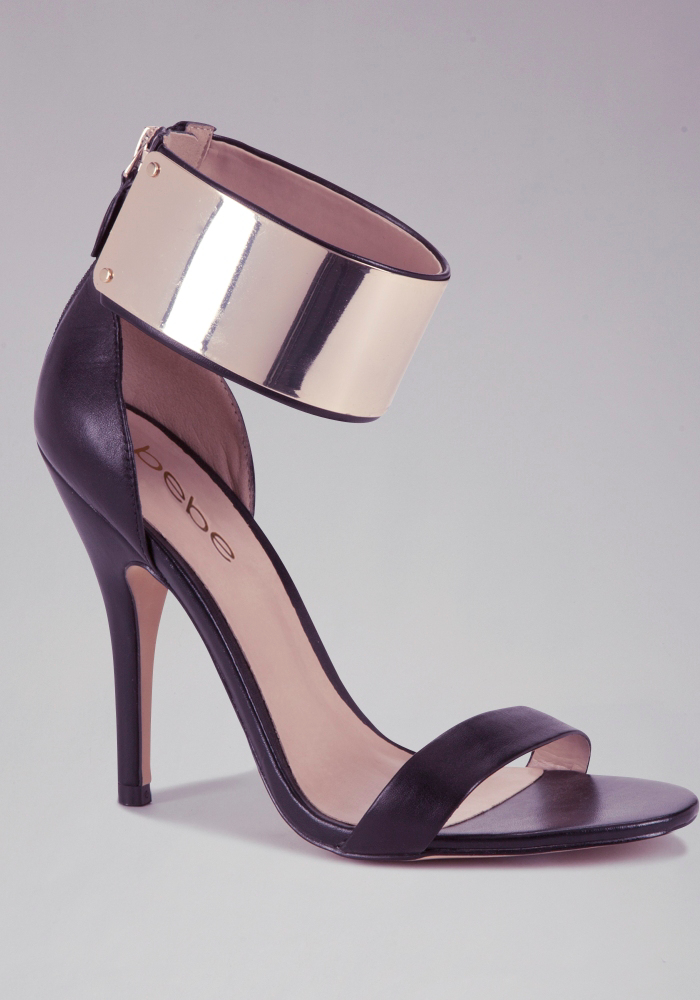 Jacqueline Metal Cuff Sandal
4
4
Sandal
I also recieved these shoes and the same thing. The metal cuff was bent and very hard to reshape. Also the metal cuff cut into my ankle. Great Looking shoe, but not comfy at all. I am returning mine.
May 3, 2013
They are good to look at
i was so happy when these shoes were available so i ordered them right away i was kind of disappointed they were cheaply made and totally not worth the price my metal cuff was bent as well and hard to reshape. definitely not a shoe you wanna go out dancing in.
May 2, 2013
Looks are deceiving
It was love at first sight when I saw these shoes, so I had to get them. Unfortunaly they are cheaply made and not worth the price. I was so excited to wear my new heels and they only lasted me 2 hours on before the cuff got torn from the side of the shoe while I was waking up 3 steps. You can only image how upset I was, I honestly don't recommend these shoes to no one, its like throwing money to the trash. Yes they are an amazing looking pair of heels but the quality is the opposite. I wasent even able to enjoy them a WHOLE day before they torn...Btw I had to grade this review, submitted a 1 star because that is the lowest allowed but its not even worthy of that.
April 28, 2013
PATIENCE IS A VIRTUE!!!
I'm soooo happy! When I first saw these online a couple of months ago, I knew I wanted them right away. I had to wait until this week, as these shoes FINALLY became available! I'm glad I waited and kept asking when these would be available for sale; I ordered the size 8 in black. When I took them out of the box, the gold cuffs were bent slightly, probably due to being in the box. I had to bend the cuffs back to shape; other than that, these shoes are very nice. They are true to size and fit on my big foot near perfectly! Some posters commented that these looked like shackles a prisoner would wear; yes, they do fit a big snug around the ankle, but it is definitely not uncomfortable. The heel is shorter than what I'm used to with Bebe heels, but still ok to walk in. I plan to wear these with the black/gold colorblock earrings, black hi-lo Bebe dress, and denim jacket. Also with the Bebe button down black dress that I purchased earlier this year and a glossy gold belt.
April 27, 2013