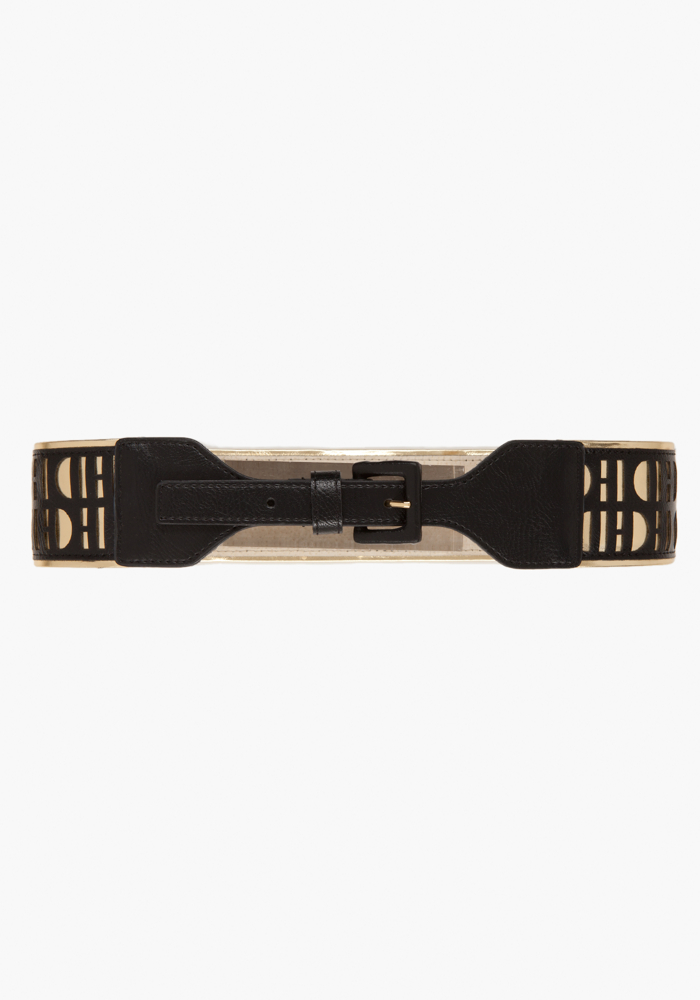 Perforated Metallic Underlay Belt
---
With stunning geometric perforations and shimmering metallic coated leather, this bebe belt is sure to instantly give dresses a daring statement pop. Try it with a cutout blouse and a pencil skirt for a quick going-out look.
Perforated Metallic Underlay Belt
1
1
This Belt is DA BOMB!
At first I wasn't so keen on the belt, that is... until I saw the perforated gold back area! That is where the detail lies. I was thrilled that it fits well and is really cute, especially from the sides and from behind! It's the DA BOMB!
June 6, 2013