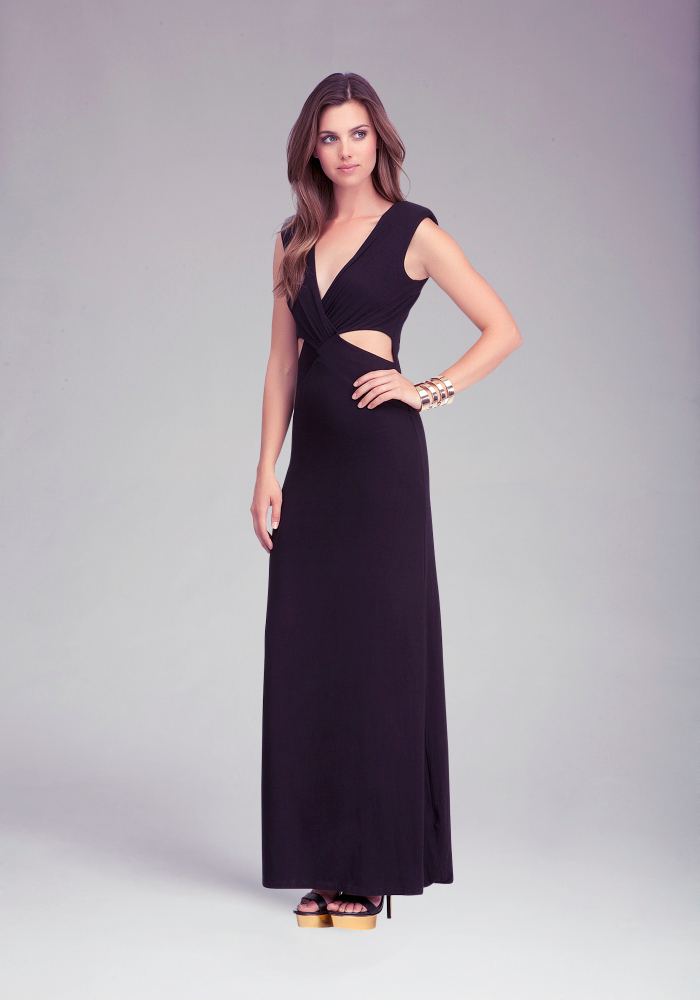 Reversible Cutout Maxi Dress
---
With stunning crisscross detail, edgy waist cutouts and soft gorgeous fabric, this bebe dress is sure to make a statement. The best part? It can be worn two ways, back to front or front to back.
Center back to hem: 47" (119 cm)
Model is 5'9" and is wearing a US size S
Reversible Cutout Maxi Dress
2
2
Undecided
I got this bc I loved that it could be worn both ways. When I it arrived & I tried it on the cutouts are slightly off for my body. I wish they were a lil lower. Also w/ the openings in the front it was way too revealing &not enough coverage on my boobs. Again on me, maybe a smaller size chest wouldn't have this problem. Also I like to wear flat sandals w/ maxi dresses & keep it casual. This is long on me, I'd have to wear heels which makes it too dressy for me. I like that its different not not sure when I'll be wearing it or if it will sit in my closet.
March 14, 2013
Two in one!
I just bought this dress today and I LOVE it. I was looking on the website to see how to clean it, and i realized they didn't note a few things about the dress. first of all, there is a fabulous slit in the side, which I think is necessary on a long dress such as this one. Also, the tag on the dress says you can wear it two different ways, 1. is how it is shown on the website 2. with the open back as the front of the dress. It looks like a deep plunge with little cutouts below. I have a pretty large bust (full 34C) and it covers me nicely. This version isn't extravagantly sexy, but still very chic. The material is extremely light and soft; it is very mild and non-irritating. It may look heavy, but it is almost like a light cotton T-shirt. It looks GREAT on and you will really love it! I would definitely recommend and I know I will be loaning this to my girlfriends once they see it!
January 10, 2013