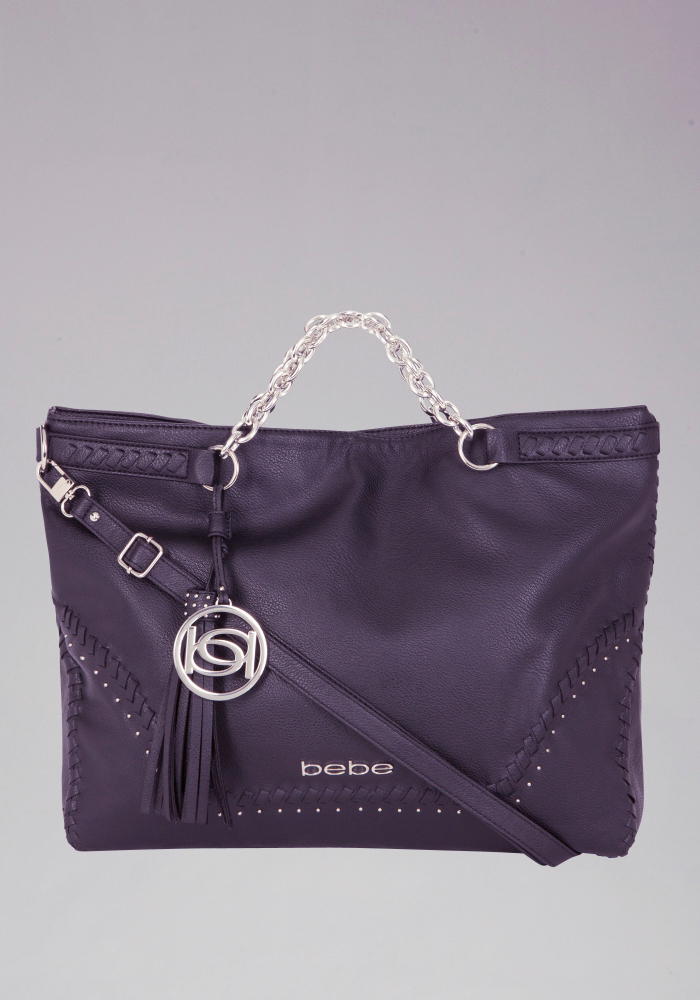 Great purse!
I happened to snag this while it was on sale. I wanted to switch from my usual tan tote to something a little more chic and hip. I ordered this in black and it is very nice leather bag. It has lots of room which is just perfect for me and my everyday life but with a designer element.
October 27, 2013
The right size purse for me
What a beautiful statement this tote makes The compliments I receive are endless thanks Bebe
August 27, 2013
I love how big and roomy this bag is and the logo charm on the outside
I ordered this bag online and I have been very happy with it. I ordered it in black but would love to get the pink colored one also. Its very easy to get into and I love the leopard silk interior it has. I have already gotten a lot of compliments on it. I wish bebe would come out with a wallet to match it.
July 28, 2013
Gypsy Tote
Love Love Love this Bag, Bebe has done it again with this one. Perfect, now I just need the Black one :)
July 28, 2013
Big bag for travel and shopping!
I got this in black, as pink looks nice, but black goes with everything. I like the size and got it for a trip coming up and it would easily hold my iPad, phone, makeup, wallet, magazines, extra pair of shoes and jacket. It's definitely a bag for flying & travel. The only reason I didn't give it 5 stars was because I wish it had a zipper enclosure and was leather, but I am going to like it! I like the chain and stud details a lot, plus the longer strap will be great to wear it as a messenger bag when hands are full. :)
July 24, 2013