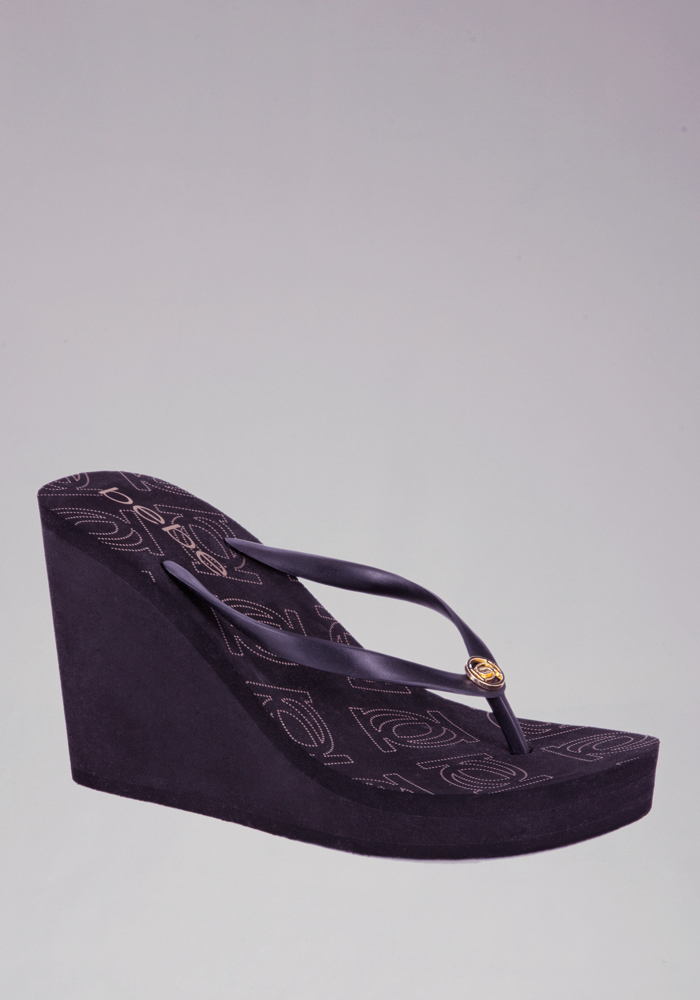 Logo Wedge Flip Flops
6
6
WEDGE SANDALS
Small med and large???? I wear a 6.5 and here I go again having to return they run so big. I now can't get them in the store I have to pay to have them shipped back!
July 14, 2013
Not Sure!
I bought these in white and they do look great on but it isn't exactly the most comfortable flip flop. I have them in a size Small and I wear size 6 shoes but they do run a bit large. Unfortunately there was never an xs in this shoe, so if you wear a 5 or a 6; don't bother because they'll float on you, otherwise; you'll be fine. As a previous reviewer stated, my experience was similar in that the logo is starting to peel off.
July 7, 2013
never again!
This is the worse Flip Flop ever!! I was in so much pain after just few hours wearing it. The bottom rubber logo started to peel. Expensive too!
June 1, 2013
Comfort- High Heel Flip Flops
I always worry about weight and confort. These high heel flip flops are perfect, they are very light and they feel so soft on my toes. I was so happy to try them on and get that soft feeling around my toes and they are very nice on the foot. The color is perfect pink - its not to dark and not to pink and the logo is silver. I love them I am a size 8 and I got them in Med, I also bought them in Black and got the White ones too aswell.
April 26, 2013
Dont buy
I ordered these in black as well as the same exact pair on sale in black without the logo on the sole. The pair without logo on sole are much more comfortable and I paid less. These are not comfortable and I can already feel like one of the straps are going to snap. Go plain if you want the height, don't get these....after a few days the logos has already rubbed off on my sole of my foot.
April 18, 2013
THEY HURT
DON'T BUY THIS PRODUCT BECAUSE THE TWO RUBBER STRAPS ON THE SANDALS HURTS VERY BADLY. I HAVE THEM IN WHITE AND THE COLOR GOES WITH THE SEASON.
April 15, 2013