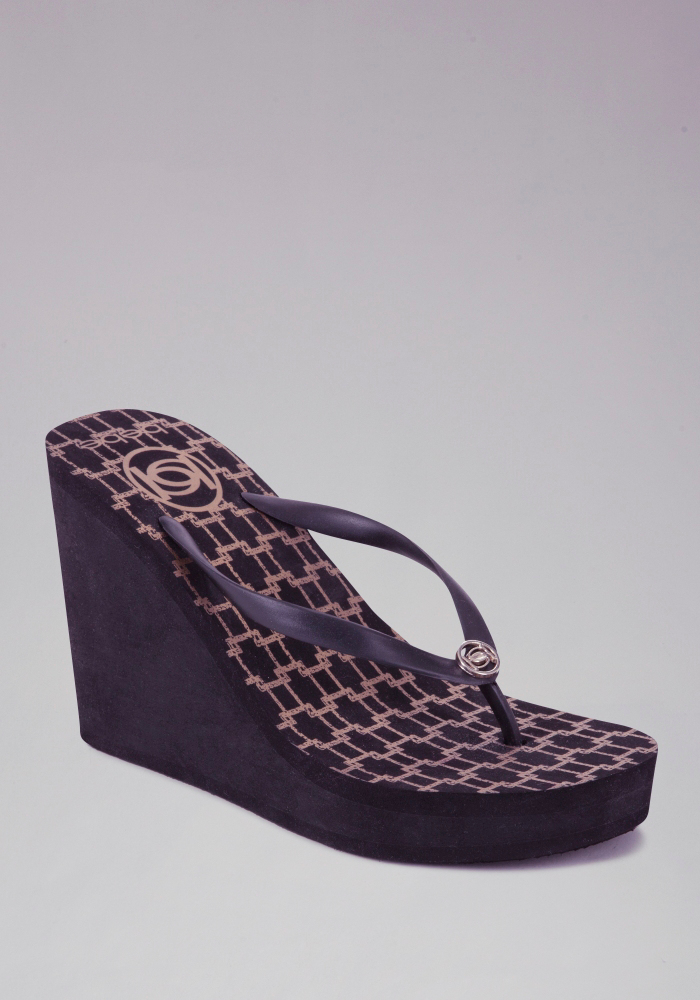 ---
Hello, sun! This pair of high bebe flip flops are a glam little way to elevate a poolside look.
Heel height: 4.5" (11 cm)
Distressed Links High Flip Flop
2
2
Good High Heel Flip Flop
I have wanted to buy a pair of Bebe flip flops for a while, so , finally, I did. I was impressed at the Height of the wedge. The only thing that was a little odd was the width of the flip flop. My feet are extremely narrow, but it appears that the shoe is very wide. I like everything else about the shoe though.
June 14, 2013
super comfortable
I purchased a pair of these in black yesterday and absolutely love them. They're extremely comfortable. I was able to run around in them all day!
May 20, 2013