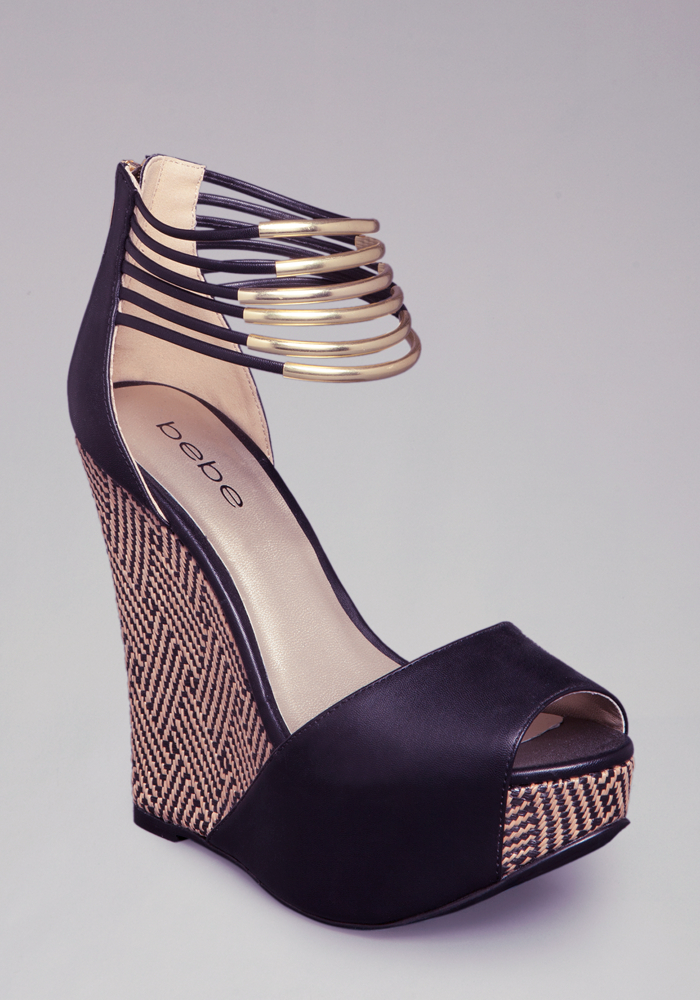 Thora Metal Ankle Wedge
5
5
Florida perfect
These wedges are amazing. I went to the store and tried them on. I wear size 6.5 or 7 but these I had to purchase them on a 6. Super light weight and it's like walking on a cloud. I got it in white and it looks amazing.
March 7, 2014
try it first!!!!
in the beginning i was thinking in a pair orange and another black .but then something rare came to my mind and i bought just the black.Thanks god.because this shoes run 1 number big and they look good in the picture but at least mine don't look that good;any way Im returning this .
March 7, 2014
Love Love
I ordered these shoes the first week they were available online. I love them. They are comfortable and fit perfectly (7) without buying them bigger or smaller.
March 6, 2014
I really wanted to love these
i ordered these wedges right when they came in i was so sad when i put my usual size 6 on they ran like a 7, it was like a whole inch gap...and the straps that go around your ankle kind of just hung there it wasnt tight around your ankle like youd think, i had to return them....the girls in the store said its been a problem with all the new shoes coming in ...so id go a size down if your buying
February 25, 2014
Nice style...runs big.
I got in black and ordered online. So I always wear a size 9 in all my bebe heels and wedges, never had a problem with any...until now. This wedge runs big. Like I can put a finger between the heel of the shoe and my heel. I'm going to wear them in my house for a day and see how they workout...might have to return. Nicely made but the metal on the straps move around and are not a real hard metal, which may help on comfort. Not sure on this wedge...I like the style just not the fit.
February 21, 2014