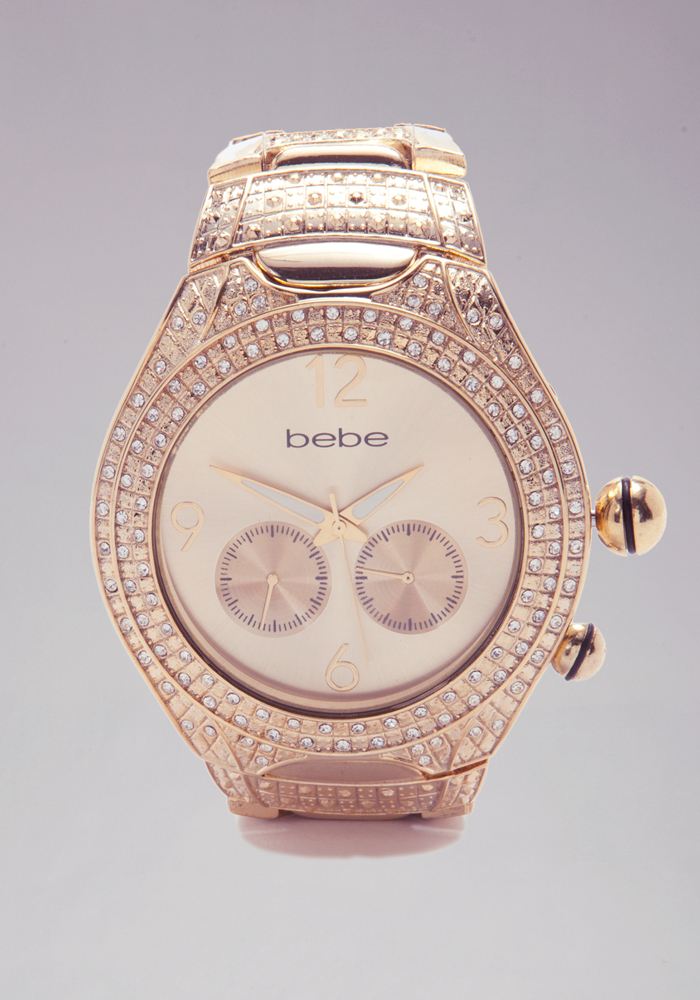 ---
AVAILABILITY: Unavailable for immediate shipment.
Borrowing from the boys never looked so glam! With a touch of rhinestones here and a dose of rose gold metal there, this bebe watch is sure to make your everyday a whole lot chicer. Try it with stacked bracelets for a cool weekend look.
6.5" (16.5 cm) around wrist.
Available exclusively online.
Round Rhinestone Tank Watch - ONLINE EXCLUSIVE
8
8
not what i was expecting, i think is horrible
not what i was expecting, i think is horrible I would not recomend this item.
July 9, 2013
This product looks cheap
I received my watch today and was sadly disappointed. It is of cheap quality and looks too yellow and bright. Looks ghetto maybe if I would have got it in silver it would look better.
July 8, 2013
Not good for small wrists
the case diameter is way too big!! it was the size of my 26 year' boyfriend! plus the fact that the metal looks cheap ...
June 24, 2013
bebe watch!
This is my second watch from bebe, and I absoulutely love it! I get so many compliments on both of them! One silver and the other gold! Love them!
June 20, 2013
love it...so cool yet girly chic
i loved the watch...its a little big however it grew on me very quickly. im happy i chose gold because gold accessories are coming back and mixing colors and tones is very in which makes it helpful not being so old school matchy matchy... :)
June 4, 2013
Huge
This watch was way bigger than I expected & it kinda looked cheap
May 19, 2013
Huge
I bought the silver, the color doesn't look cheap and the rhinestones are nice. I only wish it was smaller as the watch itself is far too large for my taste...the dial face is larger than most mens' watches. I will be returning it.
April 11, 2013
Looks like a watch out of a bubble gum machine!
I bought this online in gold, what a mistake! Looks like a Vegas watch. Great size but looks gaudy and cheap, yuck!!!
February 21, 2013