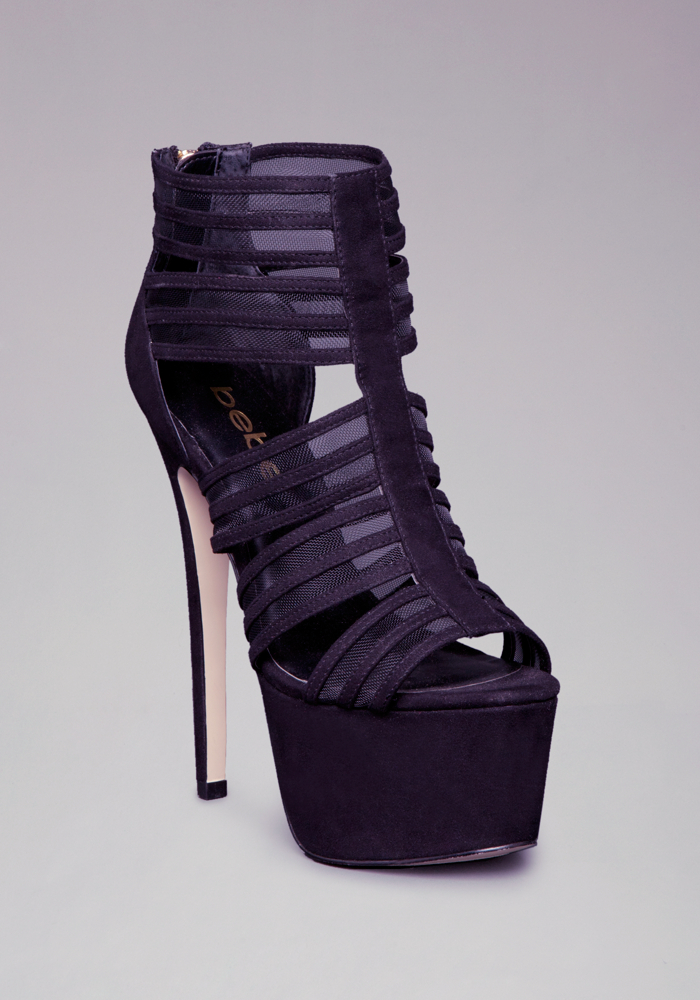 Buy a size bigger.
The shoes are look very nice but they're a size too small. I recommend buying a size bigger than ur regular size for these shoes. I'm naturally a size 8 and the size 8 that I bought these shoes in do not fit. They're too small. Unfortunately I have to squeeze my feet into the shoes which leave my feet feeling very uncomfortable while wearing them. With these shoes, buy a size bigger.
January 22, 2014
Amazing Shoes
These shoes look amazing and are comfortable even though they are super tall. They are true to size and match everything!
December 20, 2013
Hot but...
I really liked these shoes. It looked so nice around the feet, but the ankle area is way too wide. It made my ankles swollen. It would have been perfect if it were more snug around the ankles.
November 29, 2013