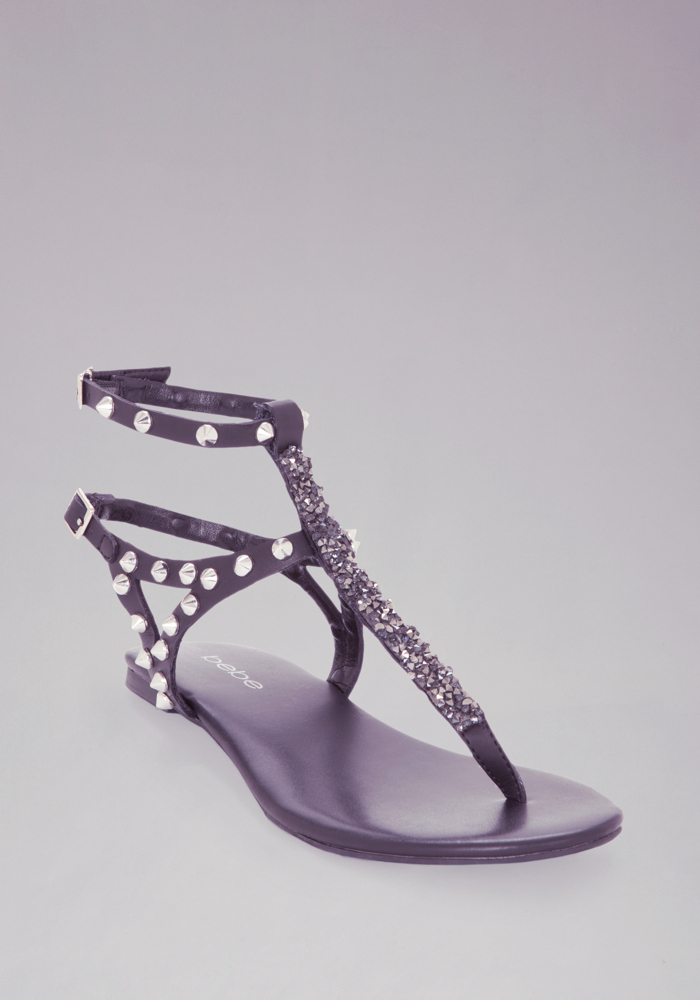 Elyse Studded Flat Sandal
3
3
Hot & trendy
These sandals are much better in person. I really like the spikes which are very much on trend for spring & summer. All the shine makes them stand out & look hot especially with the black. They fit true to size in length but for me they were a little narrow. My pinky toe slightly comes off the side. I've never had that happen with other Bebe sandals but I'm happy I got them.
March 31, 2013
Awesome
When I saw these sandals I was drawn right to them. The little spikes with the crushed stone is great. I wouldn't have thought so but they are awesome. They are true to size and they have a good number of holes to adjust the straps. I bought these in the blush color and I can't wait to wear them after the snow melts. I would highly recommend these. The material is sturdy and they are comfortable.
March 3, 2013
Beautiful sandals!
These are great! True to size and pretty comfortable.They look so much better in person,I highly recommend them.I got them in both colors and very happy with my purchase.
February 23, 2013