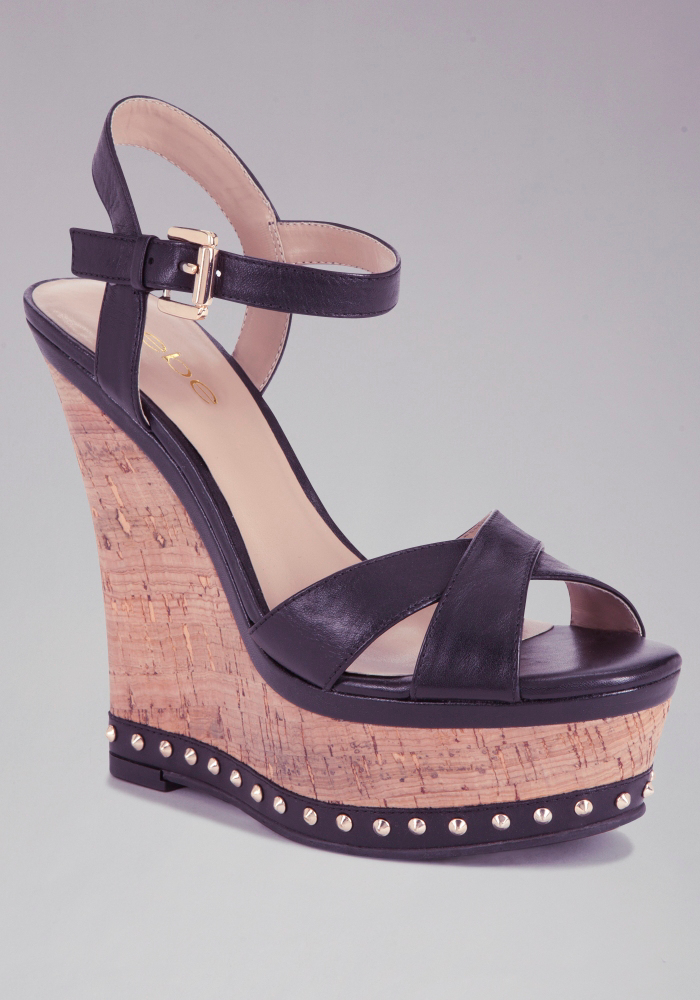 Shelly Cork Studded Wedge
7
7
Look Hot plus Comfy
These shoes are very comfortable. The style looks really good with crop pants! Really like the cool studs and the cork. Very true to size, they fit me perfect.
June 21, 2013
This are super cute!!!!
I'm in love!!!! This sandal are super cute and they run true to size:-). Got the gold color and it looks cuter than the picture. Light weight and super comfy:-)))) my favorite wedge for the summer!!!!
May 28, 2013
Goes With Everything!
Love the look/ Great for narrow feet/ great with neutral colored rompers! My only complaint is that after a while of wearing them my feet hurt a little. The tilt of the wedge puts a little too much pressure on the inner pads of my feet. The price is also a bit high. Compared to other cute "designer" wedges, i'd say they are about 30$ too high.
May 22, 2013
hot and sexy summer wedge
Saw this wedge on line and had to have it. Its comfortable yet sexy. I walked around in these 6 in wedges for hours and my feet never were uncomfortable. Their very light weight, but well mad. They are a great addition to my summer collection of wedges. A hot shoe for night outings or a casual day.
May 9, 2013
awesome shoe!!!!
The shoe is comfortable and looks great on, I love lookingvvery love this shoe!
May 5, 2013
My favorite casual wedge
This shoe is extremely comfortable... I've worn it walking all over Vegas... It was a perfect compliment to my daytime casual outfit
May 4, 2013
Great wedges!
I just got mine today in black and I can already tell that these will be my favorite sandals this spring and summer. These are really cute, simple and yet not plain. I can see why these were selected by People Stylewatch. I got my usual size 8 and they fit perfect and are very comfortable. I highly recommend these!
April 30, 2013