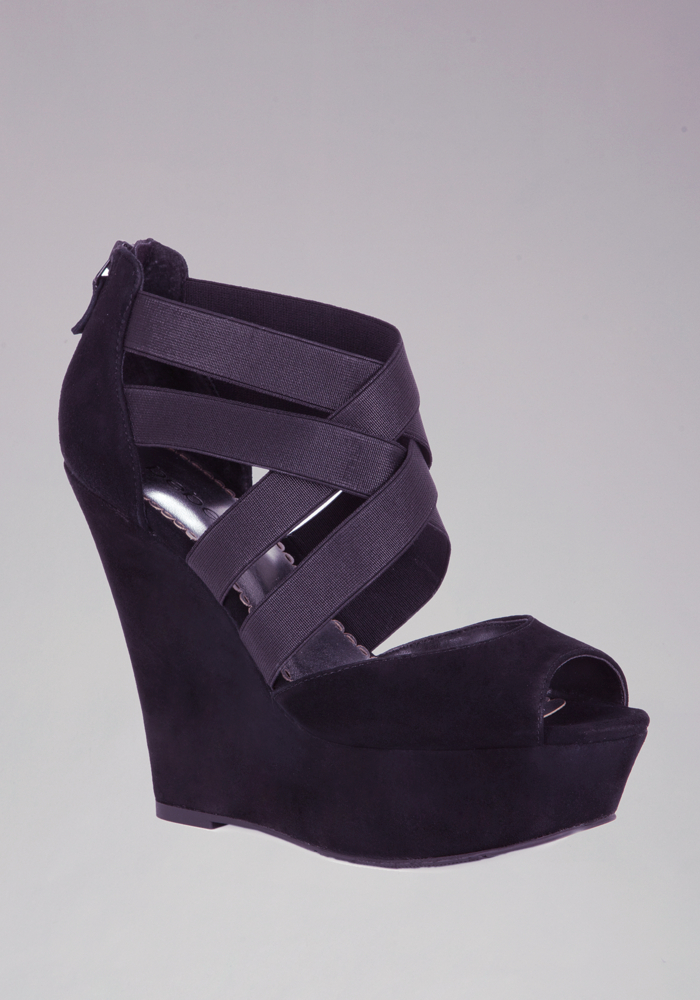 Drew Elastic Suede Wedge
5
5
LOVE THEM!
GORGEOUS, STYLISH YET COMFY THESE ARE A MUST GET TO ADD TO YOUR WEDGE SHOE COLLECTION LOVE THEM THE ELASTIC TEND TO GET A BIT DIRTY FAST SO BECAREFUL NOT TO HAVE THEM PROPERLY WELL KEPT AWAY IN IT'S BOX
May 17, 2013
Gorgeous!
Gorgeous and very confy!! Get yours before is gone!
May 12, 2013
Size
I'm glad I decided to try this pair at the store instead of ordering online. I usually wear bebe size 8 , and it was a bit big , a size 7 would have worked. But my daughter who usually wears a bebe size 9 tried the 8 and they were perfect on her. Beautiful and very light shoes.
May 9, 2013
Cute & comfy
These wedges are very lightweight, cute, and comfortable! I wear a 9 and they fit tts.
April 20, 2013
So comfy!
I wore these at work for almost 8 hours... The wedge is super light and the sole is comfy! Can be dressed up or down!
April 1, 2013