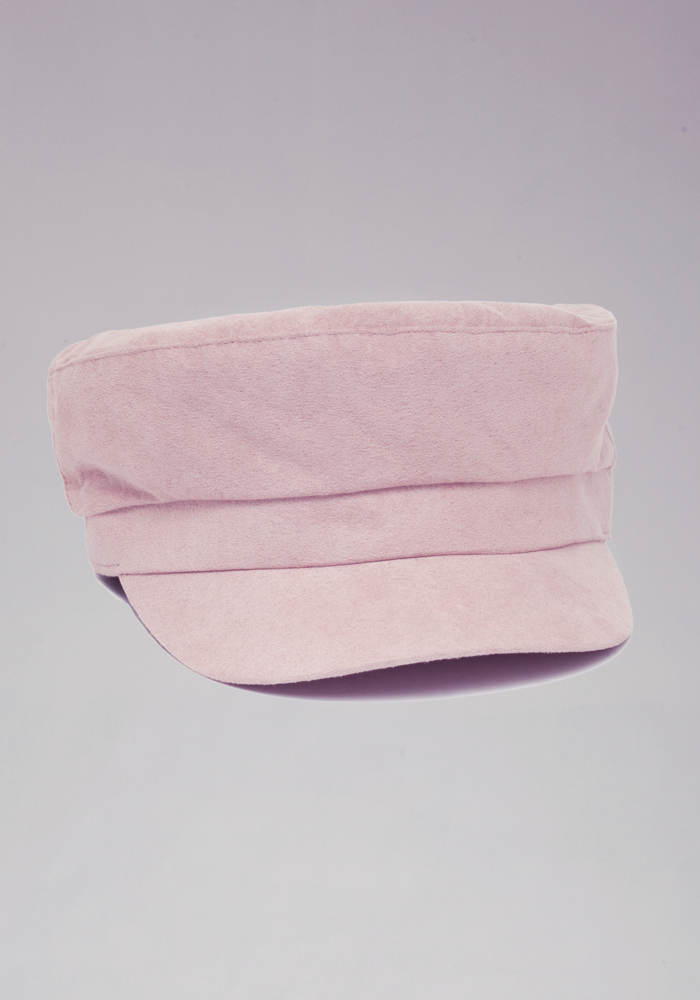 ---
Created from luxury suede in a pale pink color, this bebe hat is sure to lend any look a cool weekend touch. Try it with a pair of skinny jeans and a striped top.
I want this, but does it look weird???
I really think this is a beautiful hat!! Gorgeous color and style..only thing is......does it look too square on top??
February 14, 2013